As we celebrate International Women's Day, we want to take a moment to recognize the incredible women who are driving our organization forward in the energy industry.
Our consulting services are led by a passionate team including these dedicated women who bring diverse perspectives, innovative solutions, and exceptional expertise to our clients. We are honored to introduce you to these remarkable women and the quotes that inspire them.
From engineers to marketers, these women are breaking barriers, shattering glass ceilings, and inspiring future generations of women in the industry.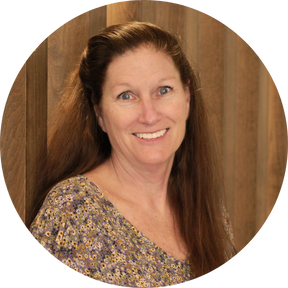 Kathy Morgan
Director of Human Resources
Favorite Quote:
"Fall seven times and stand up eight."
-Japanese Proverb
BIO:
Kathy has worked in Human Resources for the past 30+ years. Working in both CA and CO. She has supported companies in various industries: Insurance, Electronics, Entertainment, Retail, and Oil & Gas. Kathy has worked for IPT since 2015. At IPT she handles all areas of Human Resources (hiring, benefits, leave of absences, terminations, etc.), Payroll, Drug Testing, and our Safety Program. Little extras are planning and running food at work events, company parties, etc.
Hilda Nalumu
Staff Accountant
Favorite Quote:
"Nothing has ever been achieved by the person who says it can't be done"
-Eleanor Roosevelt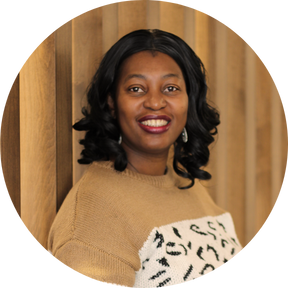 BIO:
Hilda Nalumu is the Staff Accountant at New IPT Inc and handles all the vendor payments, collections and Financial Reporting. She has over 15 years experience in Accounting and Finance. She has worked in Various positions and has handled forecasting, financial analysis, audit, financial management, financial reporting and has served up to executive level.
Before joining IPT she worked in Africa where she got most of her experience , particularly in Uganda, Kenya and Tanzania and mainly in the services industry. She studied at Strathmore University in Nairobi Kenya and is a Certified Accountant. She also speaks a little Swahili which she learned while studying in Kenya. Outside of office, Hilda loves to travel to see new places and learn new cultures. Hiking is starting to become a new interest after moving to Colorado.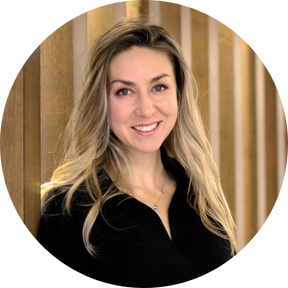 Morgan Whitelock
Petroleum Engineer
A Favorite Quote:
"Each person has inside him a basic decency and goodness. If he listens to it and acts on it, he is giving a great deal of what it is the world needs most. It is not complicated but it takes courage."
-Pablo Casals
BIO:
A 5th generation Colorado native, Morgan Whitelock joined IPT in 2022 as a Petroleum Engineer after obtaining her second bachelor's degree from the Colorado School of Mines. She has a passion for reservoir engineering and simulation modeling, with a focus on enhanced oil recovery.

She has broad and varied experience in industry through engagement with previous internships with major oil companies exploring novel technologies such as geothermal, enhanced oil recovery, oil field electrification, and co-authoring SPE papers researching new enhanced oil recovery approaches. She enjoys engaging with a variety of consulting projects that have included permitting, well design, rig supervision, and problem-solving unique challenges with carbon capture and geologic sequestration projects.
Tyanne Bruce
Drilling Engineer
Favorite Quote:
"Do not go where the path may lead, go instead where there is no path and leave a trail." -Ralph Waldo Emerson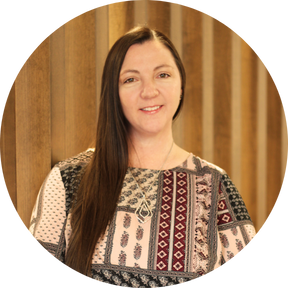 BIO:
Tyanne joined IPT as a drilling engineer in 2022. She began her career with EOG Resources in Oklahoma City assisting the drilling department and managing the plug and abandon program. As a field engineer for Equitable Resources in Kentucky, she oversaw activities for both drilling and completions operations. During her 9 years at Chesapeake Energy, she was assigned to multiple basins including Anadarko, Granite Wash, Cleveland/Tonkawa, Hunton Lime, Miss Lime, Marcellus, and Eagleford. While at Tapstone Energy, she played an integral part in reducing drilling costs for the Meramec and Osage programs.

She also worked with the production department to monitor production and identify workover candidates. Gaining a different perspective of the industry, she has spent the last 2 years as a data analyst for Viking Minerals. Over her 19-year career, she has gained experience in various aspects of drilling including horizontal drilling, multi-lateral wells, multi-pad drilling, directional planning, and project management.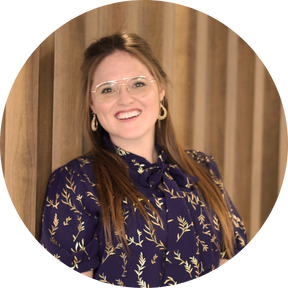 Meeshell Helas
Marketing Manager
Favorite Quote:
"Twenty years from now you will be more disappointed by the things that you didn't do than by the ones you did do. So throw off the bowlines. Sail away from the safe harbor. Catch the trade winds in your sails. Explore. Dream. Discover." -Mark Twain
BIO:
Meeshell has been a Marketing Professional for 10+ years. Throughout this time she had the opportunity to work with small and large companies targeting consumers and B2B. With this experience, she found she is most passionate about B2B marketing with small businesses. This passion led her to IPT in 2022 where she had the opportunity to assist IPT through a rebrand from Integrated Petroleum Technologies and lead their new brand development initiatives .